All reviews /

Bid4papers.com Overview: What Should You Know About This Service
March 2020
Bid4papers.com Overview: What Should You Know About This Service
Starting from 15.00$ per page
You can communicate with the author directly
Choose the best offer from many
Minimum Deadline - 3 Hours
Bid4papers.com got 3/5 based on 71 customer reviews.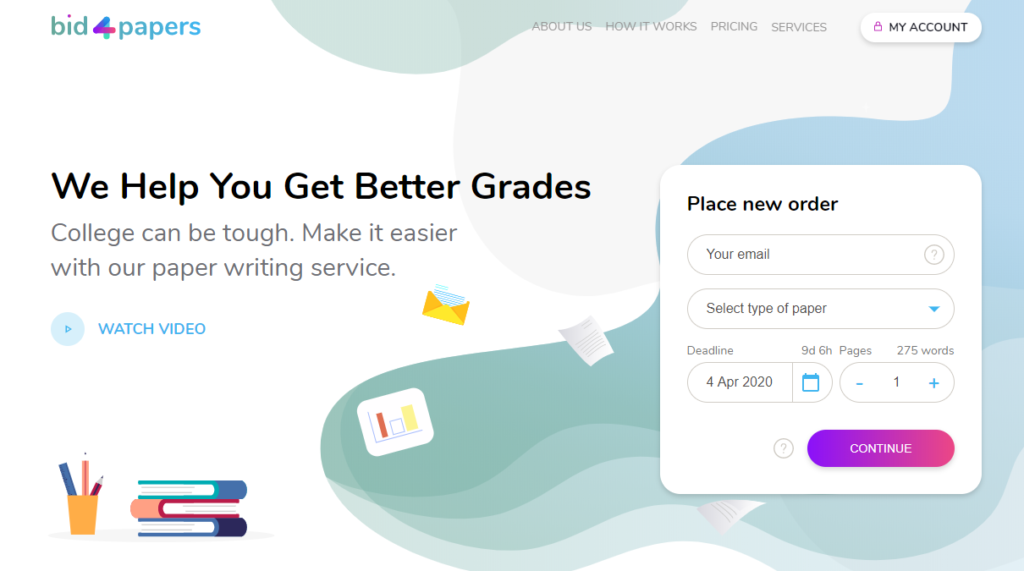 Bid4papers is a popular writing service with many clients among the students. It covers all academic levels – from high school to Ph.D.
The feature that differentiates it from other similar services is the "bidding" system. Bid4papers is an intermediary between customers and freelance writers that organizes their communication. Many users find this form convenient; others are not so satisfied. As a result, you can find all types of feedback about this company on the Web.
With these mixed data, it is not so easy to understand if Bid4papers is a group with whom you can entrust the demanding jobs. That's why I've tried the essay service myself to evaluate it. Here I offer the results of my researches to you.
Prices
Bid4papers does not have standard prices. Its model is different. Users place their requests – what they need and how often. Then writers offer their bids for those tasks. The company supposes that users will evaluate several bid options and choose the one matching them best of all.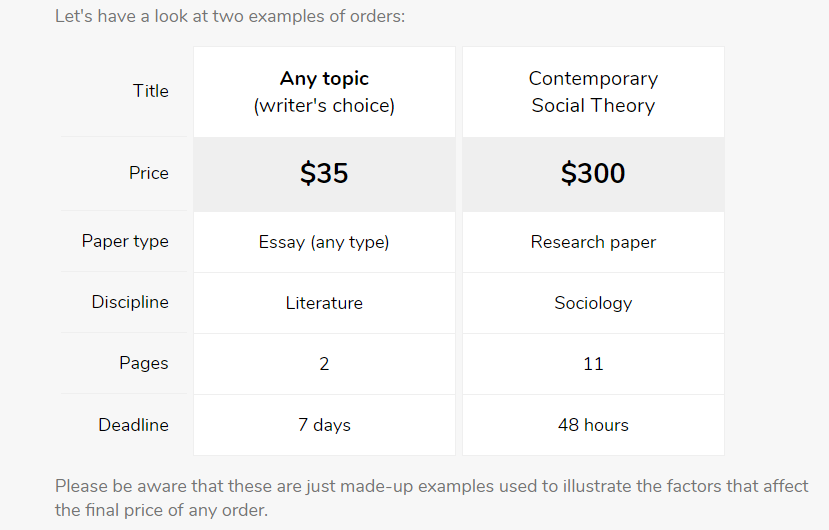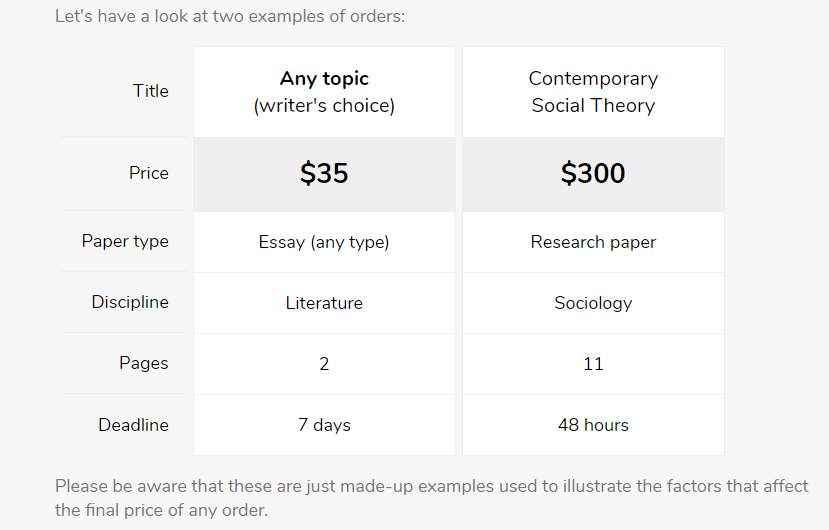 It looks great in theory, but you need to have a lot of time to communicate with all candidates at Bid4papers.com and find some information about their works. Some authors offer low prices, and students gladly take that chance. In most cases, it ends in wasting time and money, as the most economical prices too often stand for the unacceptable quality of papers.
Hence, potential savings don't happen, as you will pay more or less the same amount for a decent paper as if you used other services.
Quality
The first thing you have to know about Bid4papers is that their authors have different qualifications. It may be a question of pure luck if you choose a bid belonging to a competent writer. However, for many orders, the quality is appropriate. Nothing extra, so I would not recommend you to rely on this service to boost your academic reputation. But it can help if you have standard tasks and have enough time for further revisions.
The test paper I ordered from Bid4papers did not have actual mistakes, but it included another severe problem – plagiarism. Incorrect citations caused this issue, so I had to spend time and money on a professional plagiarism checker. It was not the only extra charge for me. The language choices and grammar mistakes in the text implied that no professional editors and proofreaders could polish this text. Their authors claim they are proficient in editing as well, but the results demonstrated the opposite.
They delivered my paper with a delay of several hours, and I've found on the Web that delays are typical for this company. It's good that for me it was a test only, but it could be a real problem for customers with urgent tasks.
That's why we have also written a complete guide on the Buyessayclub review.
Payment
Bid4papers.com is a convenient service with several payment options: debit and credit cards of major systems (Mastercard, Visa, American Express, and Discover), PayPal, and bank transfers. One of the advantages is that you have control over the payment and can release it only if you are satisfied with the task. But after the payment is successful – you can't reverse it.
Guarantees
As I mentioned, Bid4papers is a meeting point where you can get in touch with a writer, discuss the task, and make a deal. So, the guarantees this company provides itself are:
100% refund any time before you make a payment;
Guarantee of confidentiality – Bid4papers sets it by default that both you and your writer are anonymous;
Payment security guarantees.
How to Make an Order?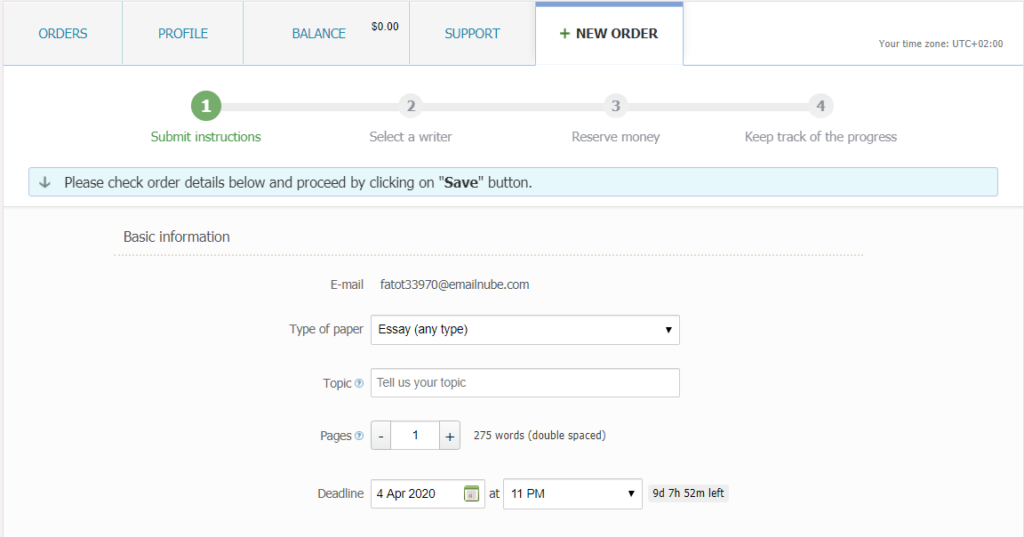 The ordering process is simple enough:
Fill the form on a website and describe the task with as many details as possible. Submit this proposal;
Wait for the bids – you can get offers in several hours. They will have information about the authors – their experience, rankings, level.
Choose the best bid and make a deal. You pay only when the task is ready.
Online Reputation
Bid4papers.com emerged in 2013. The fact that it is still active and popular proves that its work suits its audience. At the same time, many recent reviews show that clients remained unhappy.


One of the most frequent problems they mention is that the writers don't follow the clients' instructions, or ignore them completely. As a result, the papers they create don't match the professors' requirements. Many unlucky customers note errors in the formatting of citations and bibliography.
If you need more detailed instructions, then see our step by step guide on Boomessays review.
Pros and Cons
Bid4papers is not an excellent service, but it has both pros and cons. The model itself seems interesting and flexible; its goal was to help each customer find the best offer. It turned out to be more complicated.
Pros:
You can communicate with the author directly;
Choose the best offer from many;
Keep control over payments.
Cons:
Frequent delays;
Authors often ignore instructions;
Not all authors are competent enough.
Verdict
Bid4papers had a great start, but its performance in recent years does not impress. Delayed deliveries and improper quality of texts make this service a lousy choice if you need reliable performers.
We also have a complete step by step Edubirdie coupon for beginners, that will help you get started.
FAQ – learn more to make a choice
Which paper types can I order from this company?
Bid4papers.com offers the same range as the rest of the companies. Their authors prefer doing standard tasks like essays or research papers. The team claims that you need only to submit your request, and you will get offers to do it. However, there are often troubles with more complicated tasks and rarer subjects. In several known cases, users had to cancel their requests, as they did not get any reliable bids.
Is it safe to use the services of this company?
It is safe enough in all aspects. The platform only helps the customers to get in touch with the writers. The communication between them is direct, so are the payments – for instance, you can transfer the money to the PayPal account of the performer. Besides, this company protects the anonymity of both their customers and employees.
Is this service prepaid?
No. It is one of the advantages of this company – you pay only after the delivery of your task completed and if it suits your demands.
How can I request a refund?
Bid4papers do not have any refund policy, and they don't even have such a technical option. If you pay the writer, this is irreversible. The only way is to contact PayPal and request them to revert the charge. It can be quite inconvenient. So, if you decide to use this service, make sure to read the ready paper thoroughly and discuss all issues with the writer before you release the payment.
Will they guarantee me originality of works
Bid4papers does not have control over this. You have to make an agreement with your dedicated writer and note all such details and conditions. If you need proof of originality, you may request a plagiarism report, but you will have to agree with the procedure. If the performer you hire does not provide all the data, you may submit a complaint to Bid4papers.
Is this company legal?
Yes, it is. Bid4papers is more likely a board where you can post the jobs and hire writers to do them for you. Of course, you still have to care about keeping this in secret, as it is strictly prohibited to submit papers made by someone else's.
How can I learn if my writer is competent?
This company has its own system of rankings based on the success rate of each author and customers' feedback. You will see the rankings in the bid. The rest will depend on your communication when you discuss the task. One more factor is the price. Though high rates won't guarantee that you'll get excellent papers, too low fees are often a mark of a cheater.
Can I apply for a discount?
It is not in the company's policy. They don't have a standard pricing model, nor do they have discount programs. They claim that you should discuss the price with the author. If you can persuade the performer to reduce the cost, that will be your discount.
Are there free features?
This company does not provide any of them itself. It all will depend on your personal agreement with the author. Many of them offer some features like formatting or proofreading for free as their competitive advantage. In any case, it will be a result of your negotiations, and Bid4papers.com does not have a say in this.